Ben Wang Jun 08 hearing, comfortable and unaffected canvas shoes with large printed T-shirt, sexy than the high heels and the sweet dress it? Street fashionistas can also use artistic canvas shoes and T-shirts this summer to make summer simpler and more stylish.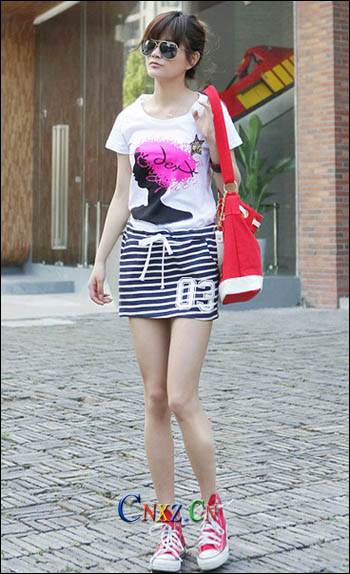 Fashion Analysis: Red high stick canvas shoes is a wild single product, with a unique charm of red bags, white T-shirt big print more eye-catching, whether it is with striped skirts or shorts are the same show off the legs.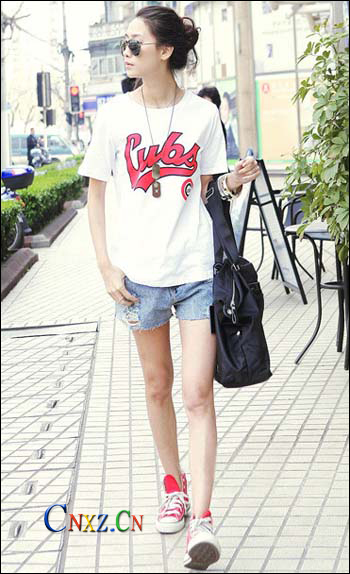 Fashion Resolution: The color of the red canvas shoes echoes the big logo color of the T-shirt, so that this body is more integrated, the small secret is matched with a pair of denim shorts, and the black wild bag has nothing but icing on the cake.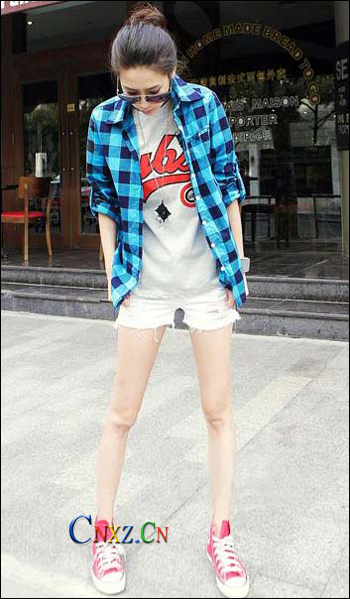 Fashion analysis: Want to know the temperament beauty dress code, plaid shirts and ultimately, a pair of red canvas shoes is even more appropriate, denim white shorts more fashionable, with a long necklace is perfect.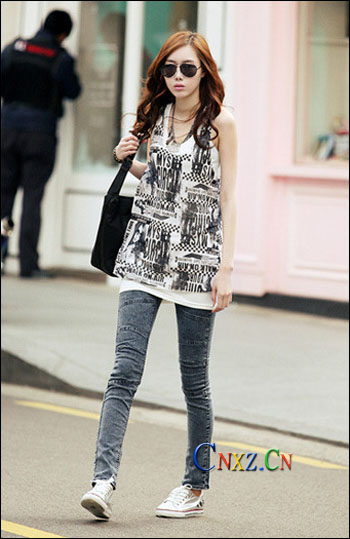 Fashion analysis: The design of the printed vest makes the shoulders lean, and tight jeans wrap out the slender lines. A pair of white canvas shoes is rich in detail at this time, so that the street is almost full of return rate.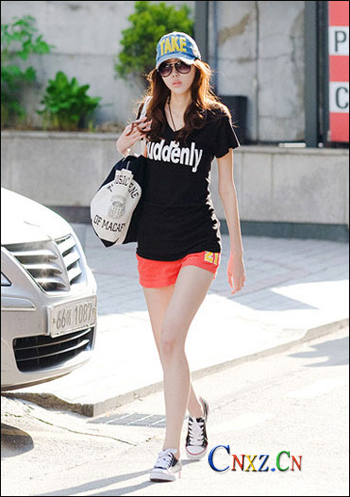 Fashion Analysis : Black canvas shoes not only make you more mysterious atmosphere, but also more with a large logo T-shirt, watermelon red bright shorts make your overall more eye-catching, with a baseball cap is a sports hottie.

· "Bai Xia Girl" likes to wear on the upper foot
· Rejecting ugly rain boots The most IN patent leather shoes are your rain
·Admiralty body waterproof shoes make travel more pleasant
·The smart men wear comfortable shoes with comfortable feet to fly
·New Balance leads the tidal wave father to record
·[Shoes · Will] 23-year-old signature shoe is very show?
· Natural Kings, exclusive 70 year old Danish Humvee shoes
· Cats and shoes fire? Every girl should have a pair of Hepburn
·The white dress is not "small white"
·Pleated skirt with what shoes with different wipe out